Liquid Nitrogen Facility (LN2)

(Funded by RUSA)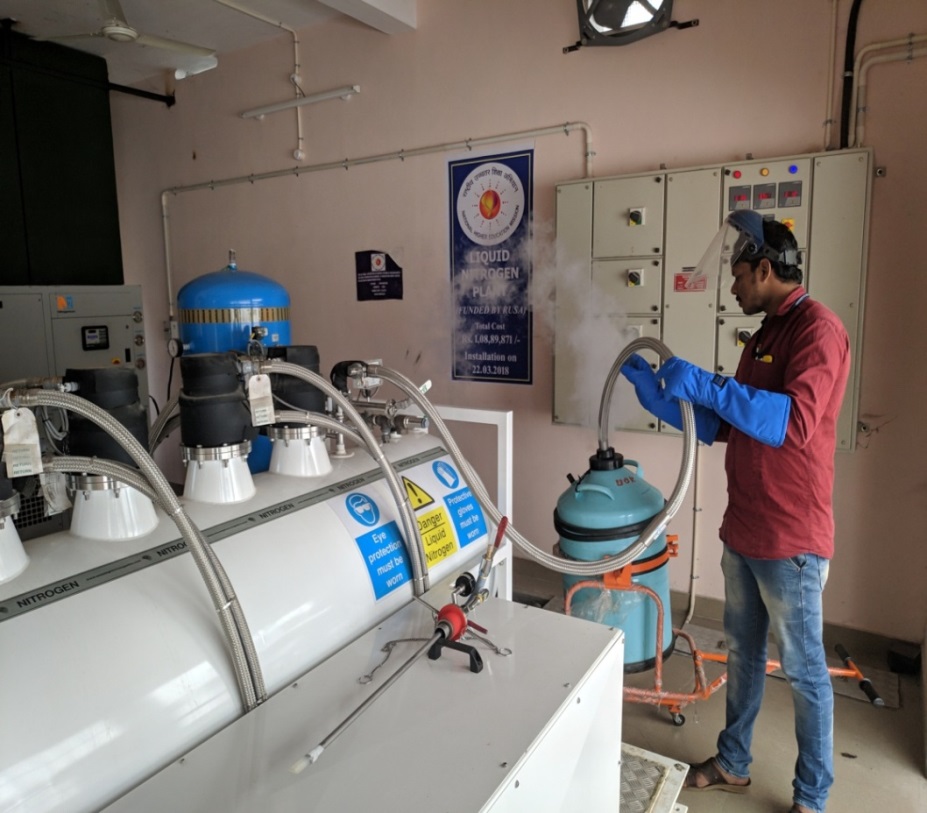 Instrument Details
Make : Wirac Automation Khione-240
The Liquid Nitrogen (LN2) facility is involved in in-house production of LN2 and its supply to various departments, universities and industries.
Application
The LN2 facility is used by University departments, colleges, R & D institutes and many other industries.
Capacity
240 litre/day
Fee details and submission of application
For fee details, please visit https://kusicc.ac.in/analysis-rates/. The request form for the instrument shall be downloaded from https://kusicc.ac.in/downloads/. Read the instructions given in the form and at the bottom of the analysis rates page carefully before submitting the application.
Location: Central Laboratory for instrumentation and facilitation, University of Kerala, Karivattom campus Trivandrum